LIBRARY
Some Pictures of Library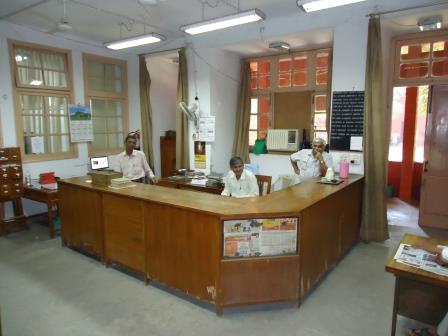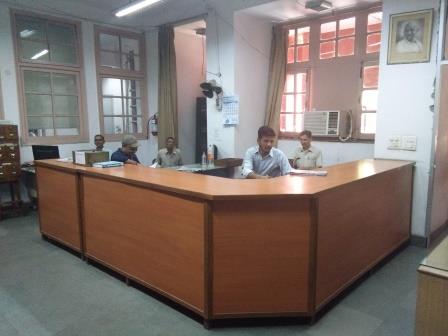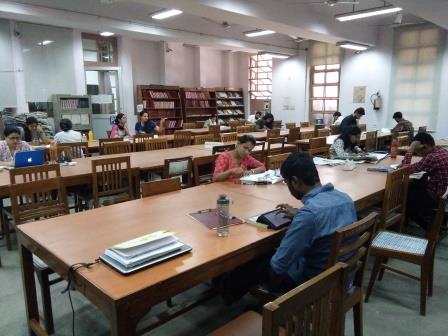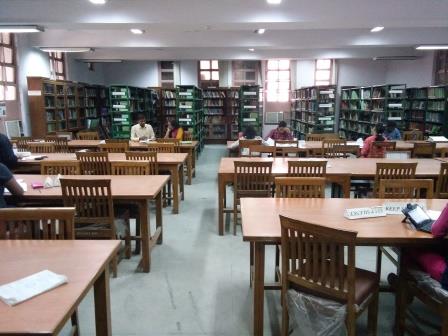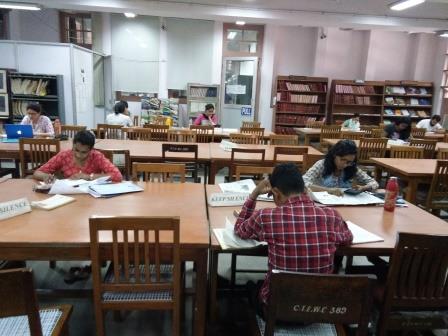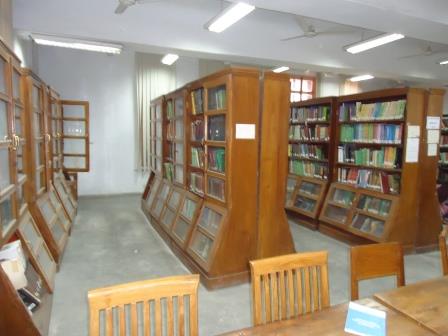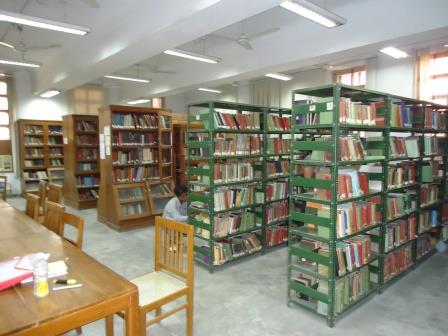 <![if !supportLists]> 1. <![endif]>INTRODUCTION : Faculty of Education (CIE) Library was established immediately after the establishment of Central Institute of Education in 1947. It supports research in education, teacher education, academic and teaching needs by providing books, journals and other reading materials. CIE Library serves the students of B.Ed, M.Ed, M.PhiI, Ph.D and Faculty members of CIE and its constituted Colleges in the discipline of Education.
<![if !supportLists]> 2. <![endif]>LIBRARY HOURS/TIMING :-
Monday to Friday 9.00 AM to 5.30 PM
Saturday 9.00 AM to 5.00 PM
Holidays and Sundays Library will be closed
Note: During the month of July, Autumn & Winter breaks, the library is opened from 9.00 AM to 5.30 PM on all working days. On Holidays, Saturdays and Sundays, the Library is closed.
3<![if !supportLists]>. <![endif]> Total Seating Capacity : There are 64 seats available in one Reading Hall.
4. LIBRARY RULES : The library is a place for individual study and research. Therefore, it is necessary to maintain an atmosphere of quiet dignity inside the library. Members are, therefore, reminded that conversation or consultation among themselves, group study or using of mobile phone or noisy and demonstrative greetings of friends, wearing of squeaky shoes or dragging the chair inside the library should be avoided. Smoking is not allowed. Throwing of paper bits or other scrap on the floor or writing on the tables and walls is not permitted. It is for you. Please help us to keep it clean, and serve you better.
Students, Faculty Members, Visitors are allowed to bring their personal study materials within the library. While leaving the library they are requested to get their study materials, books checked by the library staff in the interest of security. Bags are not allowed inside the library.
Issued books are not be returned on the same day. In case the issued book has been brought into the library then the same should be returned and it cannot be taken outside the library.
Books issued, return are allowed from 9.00 AM to 5.30 PM on all working days and 9.00 AM to 4.30 PM on Saturdays; but returned books will not be the same student, another student on the same day.
<![if !supportLists]> 5. <![endif]>LIBRARY MEMBERSHIP : Membership of the CIE Library is open only to B.Ed., M.Ed, M.Phil, Ph.D. students and faculty members of CIE and college teachers of the same disciplines. They have to get their membership renewed every year as all membership are valid only for one academic year, i.e. from July- June.
Application for membership is to be made on the prescribed form obtainable from the membership counter of the Library, on production of the Identity Cards (on application in the case of Faculty Members).
6<![if !supportLists]>. <![endif]>RESPONSIBILITY OF THE MEMBERS : Library tickets are not transferable as they are tokens of privilege which only the member to whom they are issued is entitled to. Sub-lending of books is a misuse of this privilege and may lead to the withdrawal of membership. Books should not be kept beyond the due date marked on the date-slip pasted inside the book.
Members must satisfy themselves about the physical conditions of the books before borrowing them. They shall be held responsible for any damage noticed/reported later or at the time of returning. Members shall be required to replace/to deposit the cost (alongwith binding charges) of the books reported lost or found damaged or defaced by marking. Defaulters may be suspended from the use of the Library by the Librarian In-charge pending the discharge of their liabilities.
Personal and private books, brief-cases and printed matter (other than Library books) must not be brought inside the Library. The Library does not accept any responsibility for lost or damage to personal property or/personal effects left on its premises at the property box.
7<![if !supportLists]>. <![endif]>LOAN PRIVILEGES: 'R' marked books will be issued for 7 days and general books will be issued for 14 days. 'RR'/'CR' marked books, periodicals, dissertations, thesis, question papers, syllabus etc. are not issued and only available for consultation on submission of the Identity Card. These reading materials (except dissertations and thesis) can be photo state.
Each member is entitled to borrow the number of books from the library as under:
| | |
| --- | --- |
| Category | No. of Books |
| <![if !supportLists]> (a) <![endif]>Faculty Members | 10 |
| <![if !supportLists]> (b) <![endif]>Teachers of affiliated Colleges | 06 |
| <![if !supportLists]> (c) <![endif]>Ph.D & M.Phil | 06 |
| <![if !supportLists]> (d) <![endif]>M.Ed. & B.Ed. | 04 |
<![if !supportLists]> 8. <![endif]>OPEN ACCESS AND SHELF ARRANGEMENT : The members have the privilege of direct access to the shelves in the stack halls and the freedom to browse among the books during specified hours. It is important that the arrangement of books on the shelves in the Stack Hall is maintained for the convenience of the members themselves. Therefore, while books can be freely taken out of the shelves, on no account should these be re-shelved by the members because of the danger of misplacement.
9<![if !supportLists]>. <![endif]>HOW TO LOCATE BOOKS: To find out if a book is available and where it is located in the library, the catalogue is the key to all the books available the Library provides the following types of facilities :
<![if !supportLists]> i) <![endif]>Online Public Access Catalogue: Recently the CIE Library installed two computers in the Reading Hall for OPAC access and readers can search for documents according the author, title, call no. accession no. etc.
<![if !supportLists]> ii) <![endif]>Public Catalogue (Card Form): Public Catalogue, is in card form and is placed near the Main Counter of the library. The public catalogue is in two parts:-Alphabetical (Dictionary Part)Classified.
10<![if !supportLists]>. <![endif]>SERVICES BEING OFFERED: CIE Library provides the following Library Services to its Readers:
(a) Reference Service;
(b) Inter-Library Loan Service;
(c) Photo-copying Service;
(d) OPAC Accessibility Service;
(e) Lending Service and
(f) Askthe Librarian
11. SIZE OF COLLECTION : The collections of Books and Periodicals are :
(a) No. of Books : There is a collection of about 92,658 (including Thesis, Dissertation and Bound Periodicals);
(b) No. of Encyclopaedia, Dictionary : About 200.
(c) No. of Periodicals/Journals : Presently, the library procures the procuring following Indian and Foreign Periodicals :
INDIAN :
(i) Book Review
(ii) Contemporary Educational Dialogue
(iii) Down to earth
(iv) Economic and political Weekly
(v) Indian Journal of Adult Education
(vi) Indian Journal of Gender Studies
(vii) Journal of Krishnamurti School
(viii) Mainstream
(ix) Resonance: Journal of Science Education
(x) Seminar
(xi) Shiksha Vimarsh (Hindi)
FOREIGN*
(i) Anthropology and Education Quarterly (online) - 1548-1492 : wileyonlinelibrary.com
(ii) Comparative Education Review (online) - 00 10-4086 : www.journals.uchicago.edu/CER.
(iii) Curriculum Inquiry (online) - 1467-873X : wileyonlinelibrary.com
(iv) Harvard Educational Review (online) - 1943-5045 : www.harvardeducationalreview.org
(v) Review of Educational Research (online)- 0034-6543 (J592) : http://rer.area.net
(vi) Journal of Teacher Education (online) - 0022-4871 : http://jte.sagepub.com
* The above mentioned Foreign Periodicals are available on DULS (Central Reference Library) Website and research scholars/faculty members can download any article for their use.
(c) Newspapers: The Library receives the following 5 Newspapers :
(i) Hindustan Times (English)
(ii) Times of India
(iii) Indian Express
(iv) Navbhart Times
(v) Jansatta
12. CONTACT US: For any help the following Library Staff can be contacted :
Name

Designation

Work Area

Mr. Basant Kumar

Sharma

Semi-Professional Assistant

Over all supervision

Mr. Manu Kashyap

Junior Library and Information Assistant

Computer & Technical Work

Mr. Sachin Ladia

Junior Library and Information Assistant

Computer & Technical Work

Ms. Anita

Library

Attendant (Contractual Basis)

Technical Work

Mr. Bhola Dutt

Library Attendant (Contractual basis)

Shelving Work (GF)

Mr. Rudramani Tiwari

Library Attendant (Contractual Basis)

Shelving Work (FF)
E.Mail : cie.library@yahoo.in
Phone : 27666183
*******